O n e C l i c k S o l u t i o n F o r L o g i s t i c s W o r l d












Insert B/L or Container Number :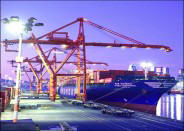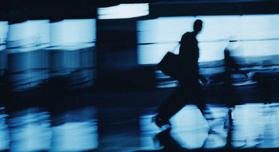 Sabri Impex was established by Mr. Zahid Hussain in the year 2003. He was influenced by growing Demand in the region Asia and world wide. Sabri Impex is a well growing name in food industry in Lahore / Karachi city of Pakistan. We have open policies and welcome all customers and food companies for all type of inquiries. We have back ground in Agriculture and still we grow many crops, vegetables, fruits and food items in our fields.

We are one of the companies that have a strong backbone and grow many products in our own fields. However we have very tight control in the quality of our products. Furthermore, we are in the area that is familiar in all over the world for the fertility of its fields especially in growing best quality vegetable, fruits, spices crops, beans, sunflower and many other crops. So as we are in the area that is a one of the best agriculture area in the world and we have background in agriculture so we have very close contacts with farmers and many associations for the products we donít grow.

With Faith & Trust, we ensure to serve our valued patrons, by keeping strict quality measure, reliable and on time delivery, competitive prices and packing to suite our precious patrons satisfaction.

Our commitment of excellence in all field of our operation is comprehensive.

The quality of Sabri Impex Products (Vegetable, Fruits, Dry Fruit, Rice, Spices) has always remained principal deliberation our commitment of excellence in all field of our operation is comprehensive. We care for each patrons order with quality and hygienically and then finally packing in different sizes as per patronís specification or instructions.

Now we are expending our business horizon towards your prestige country with the help of your prestige organization. Our FOB Competitive Price List & Product Samples will be providing on your request letter/Email.


Many of our customers recommend us to other buyers due to high quality and purity of our products. Our customers are in Middle East, South Asia, Europe and America. We also sell our products locally and we earn a very good name in food industry in Pakistan.